Looking a TESDA Training Center in Quezon City to learn more and be certified as a Skilled Worker? We will help you to find the easiest way to contact them. Specifically as a Welder, There are several Training Institutions in Quezon City in which you are residing in, they have the full set of knowledge and equipment that you can use to perform certain operation in any type of Welding Technology, and furthermore a certified Welder by TESDA is an advantage to work nowadays. You'll be a given a chance to show off your skills learned while in a TESDA program.
As we all know the Welding courses are indeed needed in all industrial operations, building vehicles, construction sites operations and even construction of residential houses. Welding is really in demand in these millennium. Accredited Training Institutions in Quezon City have the latest equipment and lesson plans that are related to Employers/ Companies are looking for.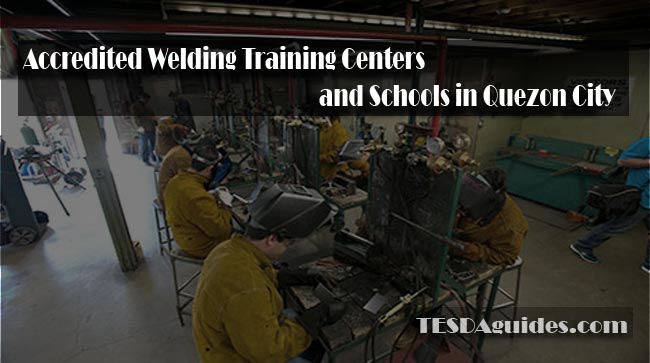 Job availability and opportunity in Quezon City is also quite high compared to other location/ provinces. There are new set of Welding and manufacturing companies that are looking for a TESDA certified skilled workers. Programs like this have a scholarship or free training courses which is suitable for students that cannot afford tuitions in any other schools.
This is the updated list of the Accredited TESDA Institutes in Quezon City. For further information about the certain requirements in the Welding Program, you may contact them through their mail or phone number.
Please check the list below.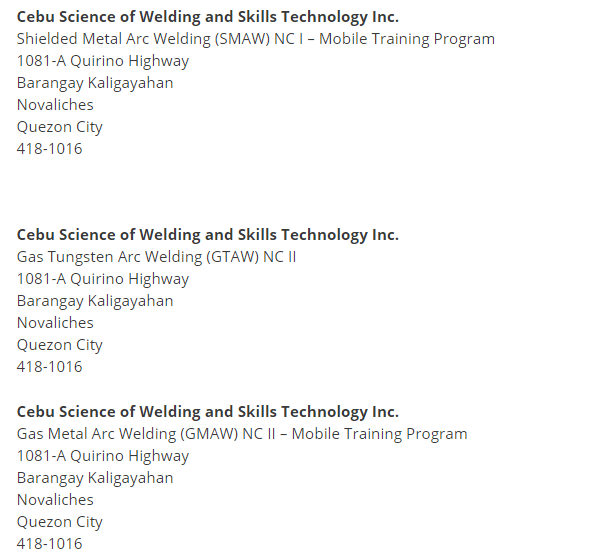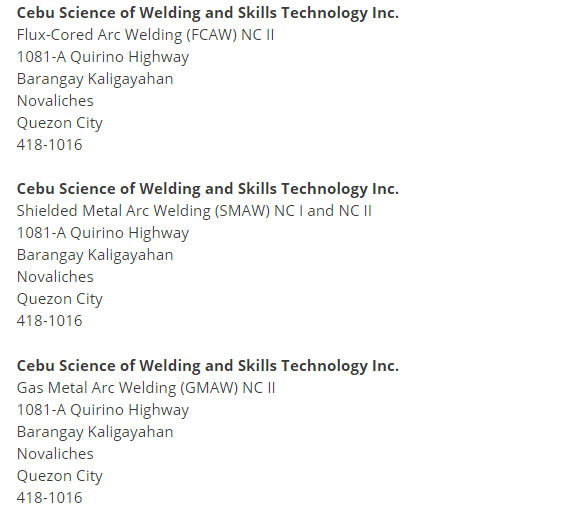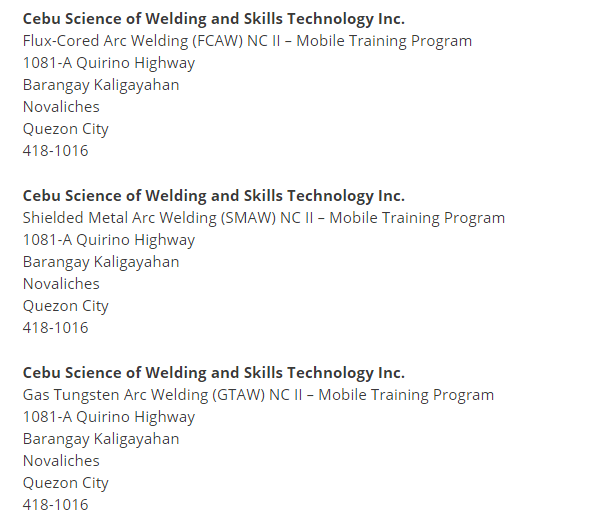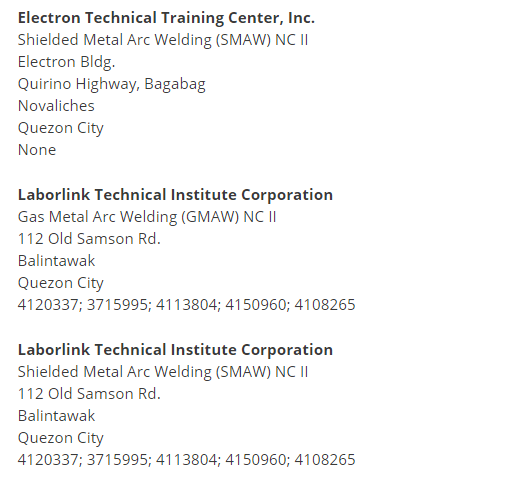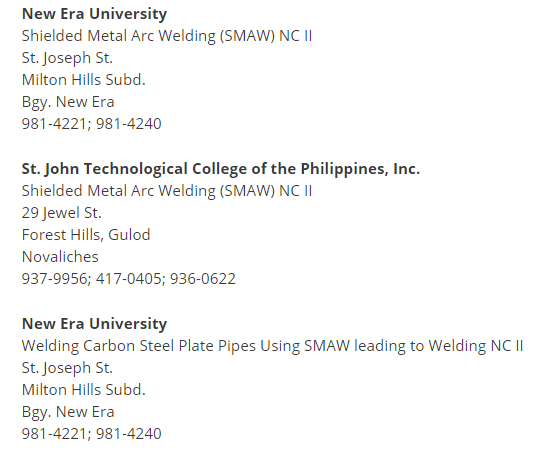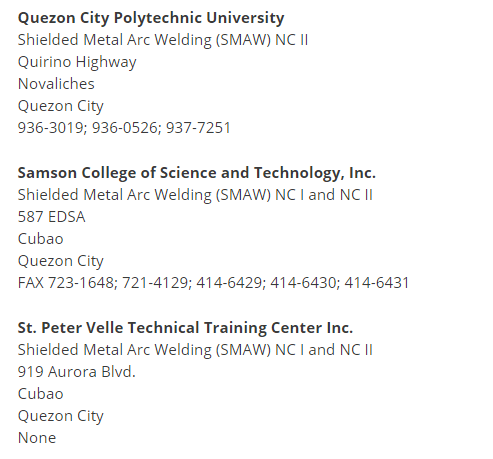 This list will be updated as soon as there are new Accredited school in Quezon city.