TESDA was established by the help of Republic act 7796 signed by Former President Fidel V. Ramos to help out of school youth and students who had a family that lacks Financial capability.
TESDA or also known as the Technical Education and Skills Development Authority helped hundreds, not hundreds but thousands of people who are capable to learn certain knowledge in field of several courses offered by the Authority.
Courses like Consumer Electronics and Servicing NCI and NCII (CES), Shielded Metal Arc and Welding NCI and NCII (SMAW), Refrigeration and Air-conditioning Servicing NCI and NCII (RAC) that can be also applied and take another course like Heat Ventilation and Air-conditioning NCIII.
It is the course that teaches you to study, repair, and maintain Huge Air-conditioning units you can see at Malls and Supermarkets, and also the Electrical and Installation Maintenance NCI and NCII.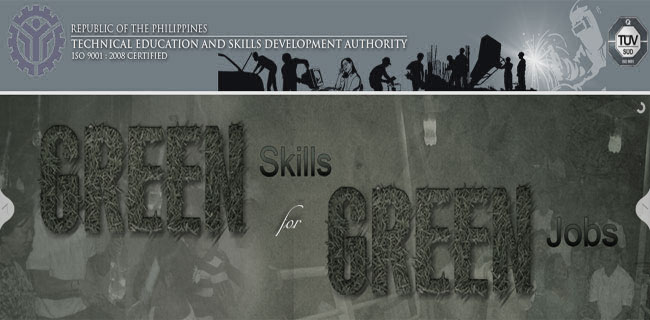 The Automotive Servicing NCI course lets you gain knowledge to repair and troubleshoot certain problems in a Vehicle Engine. There are too many courses offered by TESDA, not just this courses we discussed.
Description
TESDA courses are short term vocational courses that are built to train interested people in their field of interest. Also as a former TESDA trainee that enrolled in three different courses which helped me a lot to gain more experience, work to several companies and helped my family to ease the problem in terms of financial capability to have a normal life.
Here is the list of TESDA Courses Offered.
Humanities
Visual Arts: Illustration NC II · Photography NC II · Visual Graphic Design NC II ·
Performing Arts: Performing Arts Ballroom Dancing NC II · Performing Arts Dance NC II  ·  Performing Arts Song NC II ·
Applied Sciences
Health Sciences: Barangay Health Services NC II · Biomedical Equipment Services NC II · Dental Laboratory Technology Services ( Fixed Dentures and Restorations) NC II · Dental Laboratory Technology Services NC I · Emergency Medical Services NC II · Dental Hygiene NC IV · Caregiving NC II · Hilot 'Wellness Massage' NC II · Institutional Health Care 'Health Care Services' NC II ·
Technical Vocational Institutions
Technical Vocational Institutions, also known as TVIs are the training centers that were approved by the TESDA itself to train all the students. Training Centers need to apply to have access, and to be accredited as a legal institution for training purposes.
Assessment and Certification
Before you gain the certification, you need to study theoretically and manually. There are several exams you need to pass during the training period specifically the Assessment for the National Certification (NC). Certificates granted to trainees are recognized by all local employers even overseas, it is an advantage who wants to work abroad.
Certificates issued by TESDA are recognized by employers in the Philippines and abroad, so having one can be an advantage when seeking employment.
People who already gained knowledge out of the institution and did not undergo the training session are also allowed take an assessment for the certificate (Experienced individuals can directly go to the nearest Assessment centers to take the exam)
Career Opportunities
Bunch of opportunities for you is waiting if you had successfully passed the training session and especially the certificate itself. Courses offered are always in demand in the Philippines and even abroad.
Admission Requirements
Requirements are Certificate of Birth (NSO copy), most recent Medical Record, I.D. Pictures (depends on the training center you applied for), Barangay Certificate, Police Clearance, and some important documents.
You may also qualify the scholarship that is given by the institution, TESDA has a budget for a person who wants to learn but who cannot pay.
Online Courses
If you are not familiar of the newest TESDA online courses program, you can now finally took a FREE online course, you just need a Personal computer/ Laptop to learn some lessons and take an exam, if you feel competent and take the assessment, you can also go to the nearest Assessment center.