Caloocan are of the Top Cities in the Philippines in terms of economic growth, huge wave of Manufacturing companies are interested to invest in Caloocan, so there is a plenty of choice and Companies to work from, the question is, are you competent enough to be one of the thousands of applicants that are looking for job opportunities in Caloocan. Well, Technical Education and Skills Development Authority have a several TVI in your area to help you undergo welding related courses like Shield Metal Arc Welding (SMAW) up to Gas and Tungsten Arc Welding. Like any other Training Institute in other area, they are also offering several kinds of programs like the STEP and TWSP, plus the Dual Training System that will help you to find work instantly.
One of the assets of Caloocan City is the Welding Companies, as of now almost 100 employers are looking for experienced and certified applicants, furthermore they want a TESDA graduate under a specific Welding operations.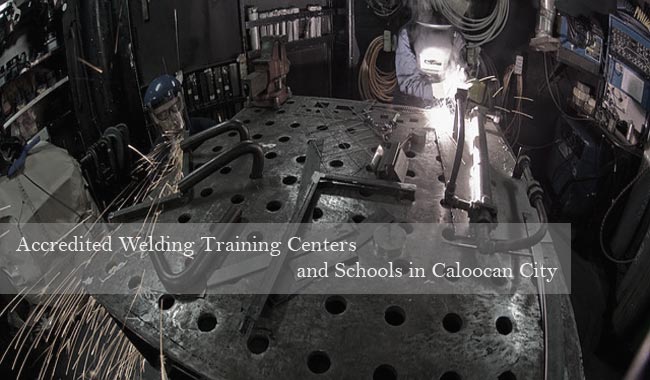 Are you living in Caloocan but you no idea where to undergo Welding Course? Here is the full and updated list of Accredited Training Vocational Institute in your area.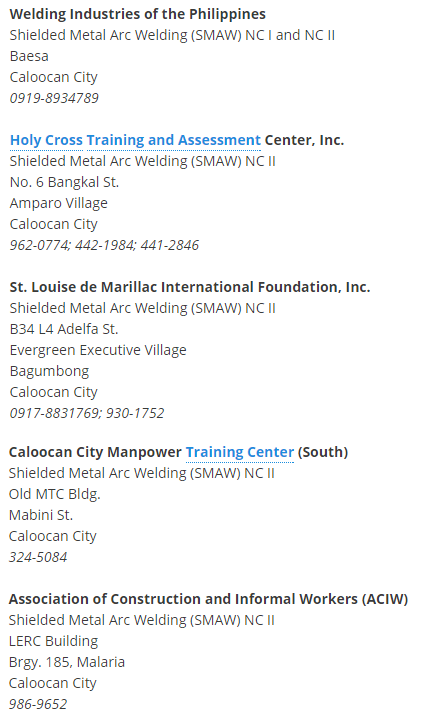 Salary as a Welder is quite promising since this course requires physical and mental fitness in order to have a good product output. Salary for applicants without working experience starts at 12000 to 15000 pesos monthly plus the benefits like Hazard Pay, Dental and Medical treatment, SSS and Pag-Ibig.
Please feel free to contact all the Training Institute listed above.