Performance Arts Song NC II is one of courses offered by the Technical Education and Skills Development Authority, a course that will teach on how to do basic sing techniques.
Some knowledge you may gain during the training period, maintaining good attitude with your client or customer, Self managing, developing you basic singing skills, lets you perform a solo number and even a lead vocalist of a music band.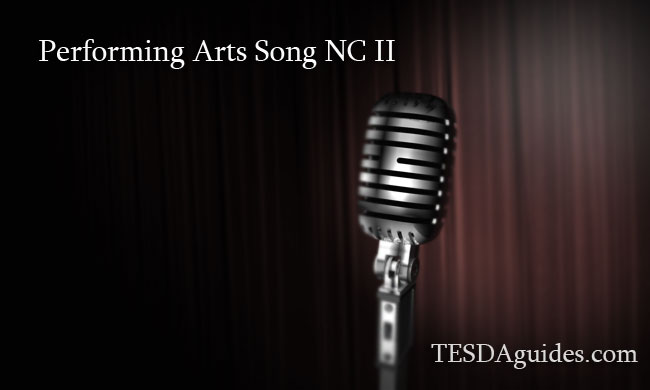 Course duration (Training time that will be consumed): Performance Arts (Song) NCII take 271 hours to finish
Requirements to apply as a Course Trainee:
*Certificate of Birth (NSO copy)
*Academic Record (High school Diploma)
*Certificate of Good Moral Character or Honorable Dismissal
*1×1 or 2×2 Photo ID (for record purposes)
*Basic singing skills
*Requirements may differ depending on the Training Institutions you wish to apply, Contact them personally to know more information regarding the requirements.
Job opportunities after the Program:
You can work in abroad; POEA offers a list of employers, example of employers is in Japan, Jordan and even China. They are looking for singers in the club and bar and pays good salary that can help you provide a good living for your family.
You can be a backup singer, a solo stage performer; you can lead your own band. Even this kind of field lacks of job opportunities, it will help you to increase your talent and join some amateur singing contest in your place.
Tip: With your eagerness and passion and singing, you may end in a good way, some testimonies claimed that taking this course will help your attitude, teamwork, etc.