Caregiving NC II is one of courses offered by the Technical Education and Skills Development Authority, a program that lets you gain knowledge in providing quality care for infants, children, senior citizens and even people with disability. Helping them with their personal and hygiene related needs such as taking a bath, changing clothes, medical maintenance and other related things that they need.
Some knowledge you will gain are, proper physical approach, proper social approach, and proper intellectual and emotional approach.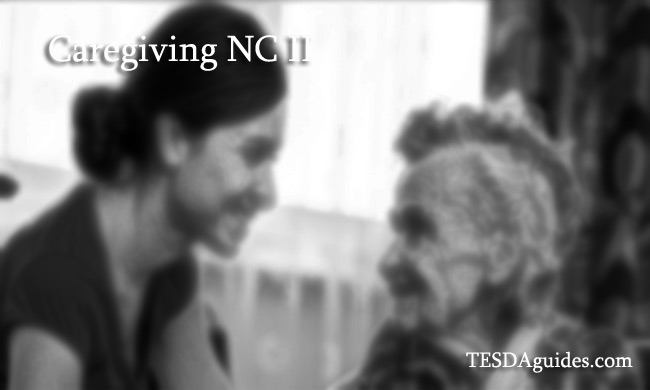 Course duration (Training time that will be consumed): Caregiving NC II takes 234 hours to finish.
Requirements to apply as a Course Trainee:
1. Certificate of Birth (NSO copy)
2. Academic Record (High school Diploma)
3. Good Moral Character Certificate or Honorable Dismissal
4. 1×1 or 2×2 Photo ID (for record purposes)
Some Training institutions require more personal details or requirements since Technical Educational Skills and Development Authority are the same as an Agency, they will help you to find a job right after the training period.
Job opportunities after the Program
Caregiving NC II assessment passers/ Certified may work in any field related like:
You can work local or even abroad as a Domestic Helper, aiding for the needs of your patient, and this is in demand any country such as Qatar, Saudi Arabia, Kuwait, Hong Kong, Japan, and Australia. This is one of the highest paying works in other country that do not require any college degree.
Even experienced Domestic Helpers are applying to this course to boost to the chance to be hired fast. National Certificates are required for some job opportunities international.