Dental Hygiene NC IV is one of courses offered by the Technical Education and Skills Development Authority, a training program that will help you to learn oral health promotion, proper and preventive measures, oral examination procedure, proper interview to know the oral history of the patient, giving seminar and discussion to patient regarding oral health, proper compilation of dental records for future reference.
Additional to the core competencies we have discussed above, the training course also lets you gain knowledge in, Utilization of communication skills, Teamwork and leadership, proper application of solving techniques in your work area, collect and analyze available data. proper application of 5's, self-performance management, proper application of occupation and safety policies, infection control management, Basic application of First Aid.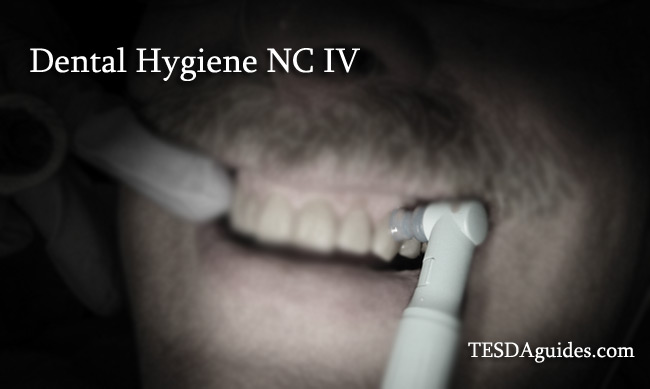 Course duration (Training time that will be consumed): Dental Hygiene NC IV takes 3499 hours to finish. Additional 1056 hours for on the job training.
Requirements to apply as a Course Trainee:
***Certificate of Birth (NSO copy)
***Academic Record (High school Diploma)
***Good Moral Character Certificate or Honorable Dismissal
***1×1 or 2×2 Photo ID (for record purposes)
This course requires a license from Board of Dentistry of the PRC (Professional Regulation Commission. You can inquire directly to a Training institute to gather more information regarding the additional requirements that this program needs.
Job opportunities after the Program:
Dental Hygiene NCIV assessment passers/ Certified may work in any field related like:
Private Company Dental Hygienist, Private Company Dental Assistant, Dental Clinic Assistant, you can also work in your City Health Office and other work that suits the demand.