Barangay Health Services NC II is one of courses offered by the Technical Education and Skills Development Authority, a course that lets you gain knowledge in terms of local management in the field of health services.
Some set of skills you may learn in this course are, implementation of health related policies and procedures in your barangay, immediate response to an emergency health related situation, basic usage and first aid kit application, high standard service for your patient, trains you to be a certified barangay health worker, providing medical materials in your location, volunteering in some health related situation, conducting health related seminars, Health related implementation.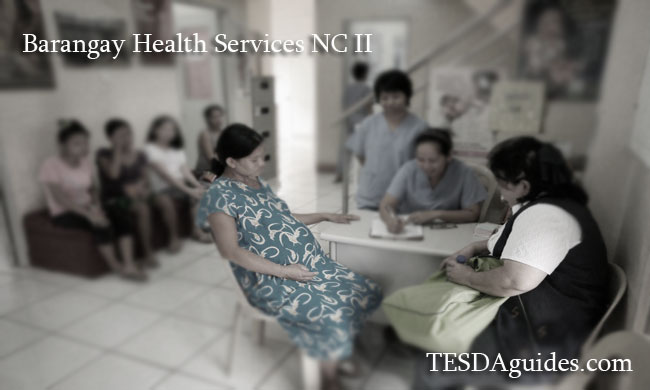 Course duration (Training time that will be consumed): Barangay Health Services NCII takes 560 hours to finish.
Requirements to apply as a Course Trainee:
*Certificate of Birth (NSO copy)
*Academic Record (High school Diploma)
*Good Moral Character Certificate or Honorable Dismissal
*1×1 or 2×2 Photo ID (for record purposes)
Job opportunities after the Program
Barangay Health Services NCII assessment passers/ Certified may work in any field related like:
Barangay Health Worker in your own place, you can work to assist all patients who are interested to visit the Barangay Clinic, conduct blood pressure checkup, weight and height assessment. And also you can apply as a Community Health Assistant.
Trainees who undergo in the field of Barangay Health Services NC II needs to take an examination before working independently or taking the opportunity to be a regular Barangay Health Worker or Community Health Assistant in your designated area/ Barangay.