Technical Education Skills and Development Authority found a best way to help aspiring TESDA certified skilled workers. They made an Online Training website for those people who do not have much time to enroll and learn in Training Centers nationwide.
This TESDA Online Program aims to gather more aspiring trainees to learn in their own time and place. E-Tesda offers several and in demand courses that can help you to find work.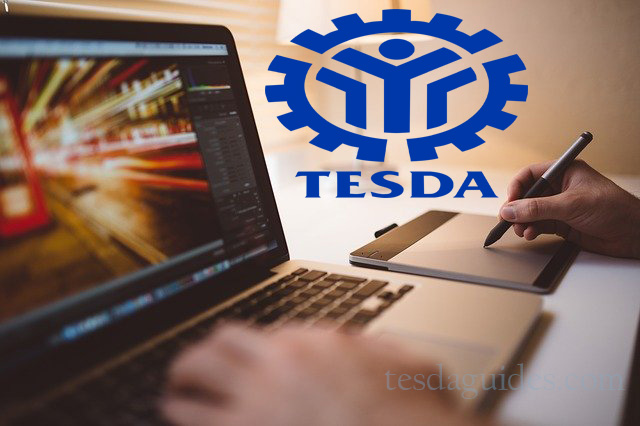 Every Online course contains the core competencies offered in normal training sessions that you can see in Technical Vocation Institutes. It also contain Video Tutorials,  Step by Step guides and even Multiple choices that can help assess yourself without a guidance from TVET Trainer.
Here is the Step by Step tutorial on how to apply in TESDA Online Courses Program
1. On the first page of the TESDA Online Program website, look for the "Login" button.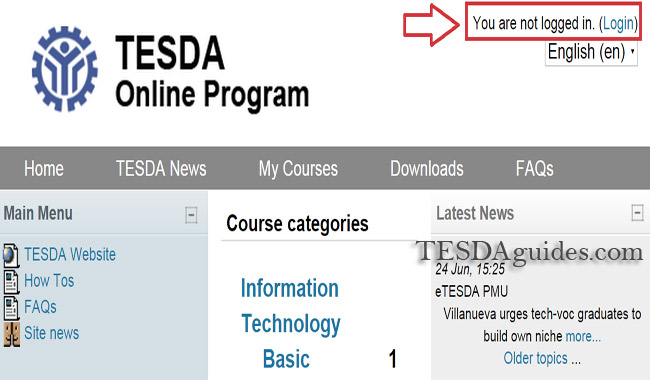 2. After clicking the "Login" button, the site will give you the login page, in this page you will see the login option and registration link, please click the "New Account" to confirm that you are applying for an online course.

3. Another page you will see is the Application Form, Please fill out carefully all necessary information requested in order to be redirected to the next step.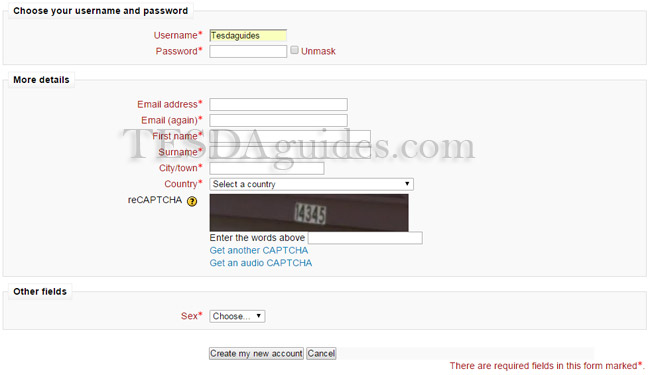 4. After a successful registration, e-tesda will send a confirmation to your email addresses you provided in the application form.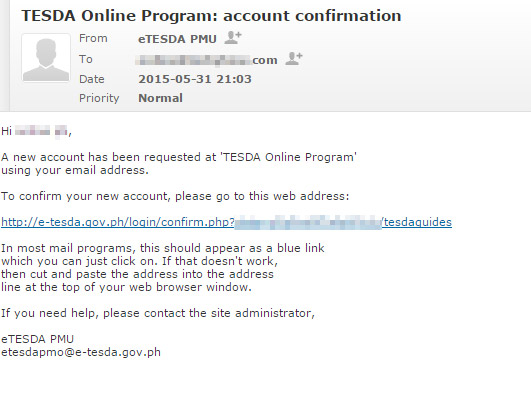 Congratulations you are already registered and you may choose you course you want to learn.
Read here The Complete List of TESDA online Offered Courses
1. Before taking up any course, please login your username and password you had put in the application form.
2. Go to the TOP website and login your username and password.
3. After you had logged in, you will be redirected to the courses page, the entire available online course for you will show.
4. Please choose carefully and click the 1st module you will see.
5. On the left side of the page, you will see the "enroll me in this course button" (under the administration panel)
6. The message box will show and will ask you. Please click yes button to confirm.
7. Congratulations you are now enrolled in the course.
8. After finishing the online course, you will redirect to this page.
9. You may now contact the nearest Assessment center if you feel competent to take the certification exam.