The year of Virtual Learning where every one of us is using high technology gadgets such as Cellphones, Personal Computers, Laptops, Tablets or Phablet. So that is why TESDA come up with their newest and innovative strategy to promote their course through online.
The TESDA Online Program helps different kind of individual who wishes to learn core competencies in a specific field but no time available to come in to any Training Institute. TESDA online program provides an easy way to learn by watching videos, following examples and taking examinations.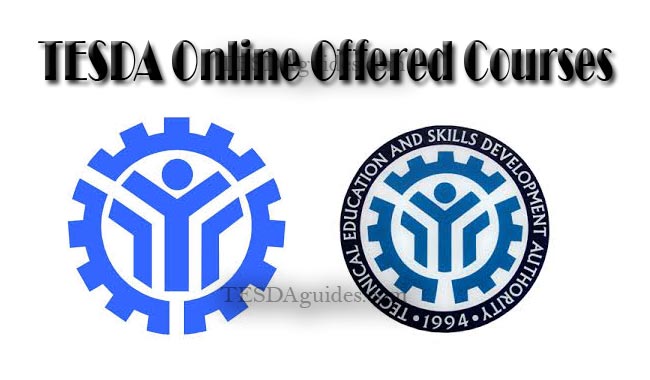 Technical Education and Skills Development Authority: TESDA Online Program or so called TOP updated list for the year 2015 (Free Courses)
Information technology
***Animation (3D Digital)
***Basic computer operation
***CAM / CAD operation
***Computer hardware servicing
***Web Development using HTML5 and CSS3
Microsoft Online Courses: Game Development
***Game Production Basics
***Developing 2D Games with HTML5
***Developing 2D, 3D games with Unity Software Game Developments Fundamentals
***C# Fundamentals for Beginners
***Tourism
Food and Beverage Servicing
***Waiter Servicing
***Room Attendant Servicing
***Bus Boy Servicing
Housekeeping
***Guest Room Attendant Servicing
***Valet Servicing
***Public Area Attendant Servicing
***Laundry Servicing
Cooking
***Preparing Sandwiches
Electronics
***Cellphone Servicing
***Solar Night Light Assembly
Agriculture
***Fruit Grower
Automotive
***Automotive Battery Servicing
***Diesel Engine tune up
Heating, Ventilation and Air Condition
***Packaged Air Conditioner Unit Servicing
***Trainers Methodology I
***Facilitate Learning Session
***Trainers Methodology II
Curriculum Development
Massage Therapy
***Shiatsu Massage
***Swedish massage
***Thai Massage
READ: How to Apply for TESDA Online Courses
Taking up an Online Course will help you to learn in your time and your own way. If you feel competent to take up the assessment you can apply for certification, please visit the nearest Regional Training Center/ Assessment for more information.