With the current Community Quarantine (GCQ, MECQ, EECQ, ECQ) imposed by the government amid the coronavirus outbreak, a total of 19,598 people have enrolled for free training modules offered by the Technical Education and Skills Development Authority (TESDA) that runs a total of 68 online courses. Most of them are new to the curriculum and some are returning users.
It can be recalled that TESDA Secretary Isidro Lapeña encouraged the public to maximize their time in signing up on their agency's website at www.e-tesda.gov.ph or download their app at Apple and Google Play Store. He also added that the program will be a good opportunity for them to be prolific in their respective homes.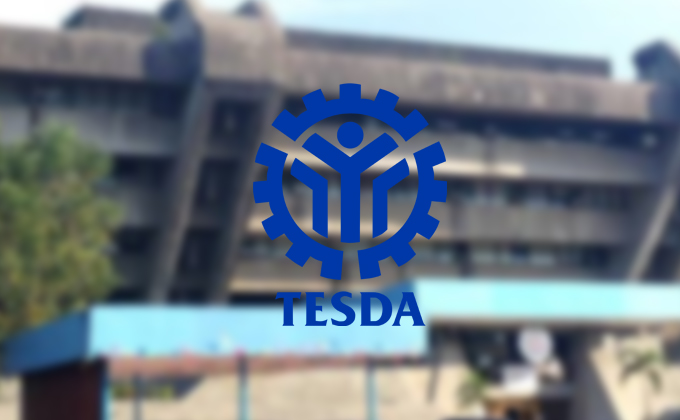 According to Cabinet Secretary Karlo Nograles, the top choices among the enrollees are:
1. Entrepreneurship,
2. 21st Century Skills,
3. Electrical and Electronics,
4. Tourism,
5. Information and Communications Technology.
Other courses available are:
6. Ventilation and Air Condition,
7. Human Health Care,
8. Agriculture,
9. Lifelong Learning Skills,
10. Technical and Vocational Education and Training (TVET),
11. Automotive,
12. Social Community Development,
13. Maritime,
14. Heating, Processed Food, and Beverages.
READ: COMPLETE LIST OF TESDA COURSES
Each sector will have two subjects; workplace communication and environmental literacy. The good news, it is free and there is no age limit.
After the learners completed the online activities and passed the quizzes, they can download their Certificate of Completion as a proof that they concluded their courses.
Once the month-long home quarantine is over, they can visit any TESDA Office that is close to their area for evaluation and certification.
Aside from teaching online, the agency's training institutions also donated a total of 57.000 washable face masks for our front liners such as medical workers, PNP/AFP checkpoints, members of the media, LGU's and barangay officials.
Some of their regional offices are also starting to produce protective suits, sanitizers, and disinfectants. Meanwhile, members of the TESDA Training Institutions (TTI) have been making bread and pastries and give them to our modern-day heroes.
With the help of private sectors, they allocated 266 do-it-yourself face shields in Luzon, 809 in Visayas and 250 in Mindanao.
Unfortunately, TESDA Deputy Director General Gladys Fua Rosales, 57, died last April 3 due to COVID-19. She served as a public servant for more than two decades and was a former cabinet member of ex-President Gloria Macapagal Arroyo. She began her career at the National Drug Law Enforcement and Prevention Coordinating Center. Rosales also worked at the Bureau of Customs before moving to TESDA.
Visit www.e-tesda.gov.ph for more info.