Photography NC II is one of courses offered by the Technical Education and Skills Development Authority or TESDA, a training course that will guide you for a professional photography. Some employers require their applicant to have a Photography NCII certificate in order to be hired.
Applying to this Training course, you will gain knowledge in terms camera operations, camera parts and equipment, basic knowledge to troubleshoot camera problems, this will help you to bring out your photography talent. More techniques you will learn in this course are, choosing your own subject, experimental activities to learn more possible photo shooting strategy and style, correcting faulty photography.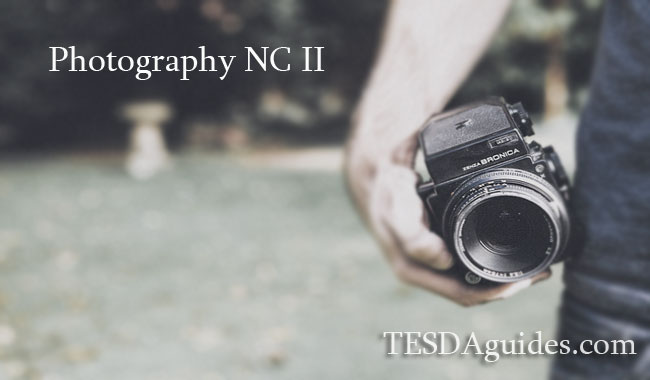 There are 50 different types of photography that you may learn during the training session, techniques you may learn in the name of art, proper selection of the angle, lighting procedure. 3 of the 50 types of Photography are Fashion, Beauty and Nature; You may also familiar of Wedding photography which can provide good earnings if you are interested to work in that kind of field.
Course duration (Training time that will be consumed)
Photography NCII takes 234 hours to finish. This course is only scheduled for 4 months every Saturday schedule.
Requirements to apply as a Course Trainee:
*Certificate of Birth (NSO copy)
*Academic Record (High school Diploma)
*Good Moral Character Certificate or Honorable Dismissal
*1×1 or 2×2 Photo ID (for record purposes)
*Basic Photography knowledge
*Some Training Institution have different set of requirements, you may contact them personally to know more information.
Job opportunities after the Program:
There are so many job opportunity in this kind of field like, wedding photographer, event photographer, photo editor, graduation photography and even work as freelance. Photography NCII Trainees who undergo in the field of Photography NC II needs to take an examination before working independently in their field.